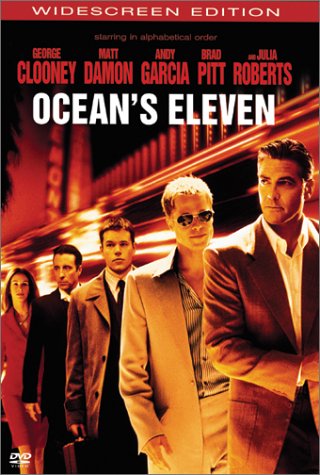 Less than 24 hours into his parole from a New Jersey penitentiary, wry, charismatic thief Danny Ocean (George Clooney) is already rolling out his next plan: In one night, Danny's hand-picked crew of specialists will attempt to steal over $150 million from three Las Vegas casinos. To score the cash, however, Danny will have to risk his life and his chances of reconciling with ex-wife Tess (Julia Roberts). A remake of the 1960 Rat Pack heist flick.
Starring: George Clooney, Brad Pitt ...
Director: Steven Soderbergh
Genre: Action & Adventure
Format: Widescreen ...
Language: English
Subtitles: English ...

For some language and sexual content